Here are your Canon options for large format Printers with large format Scanners that can Scan, Copy and Print. This range is also referred to as the "Multi Function Printer" ( MFP ).
With 24 Inch and 36 Inch options and built on the TM and TX series, please see below your options and the benefits of each.
The T36 Scanner also comes with a All in one 15 Inch touch screen computer.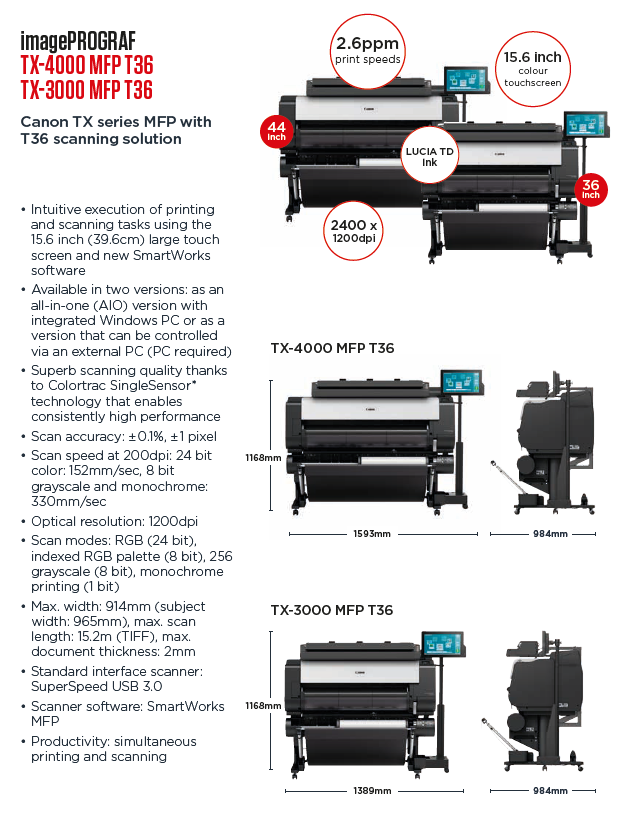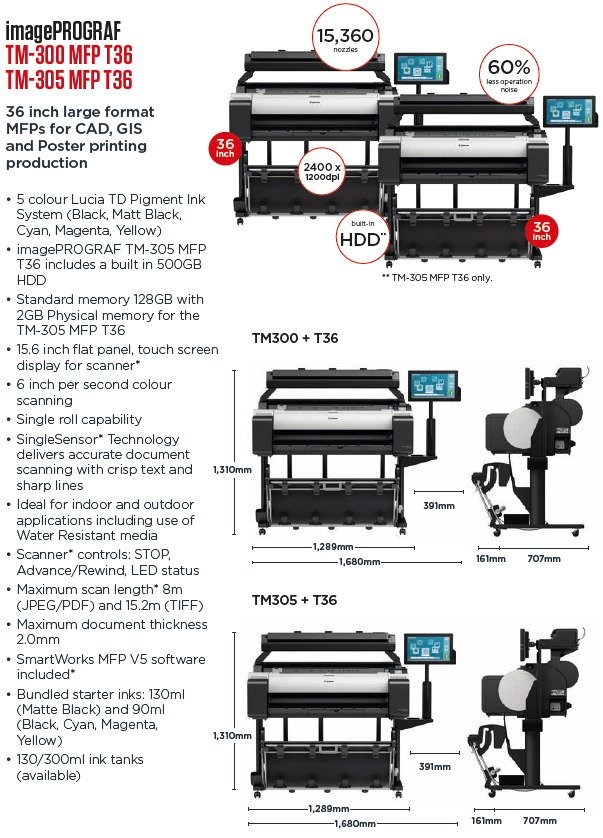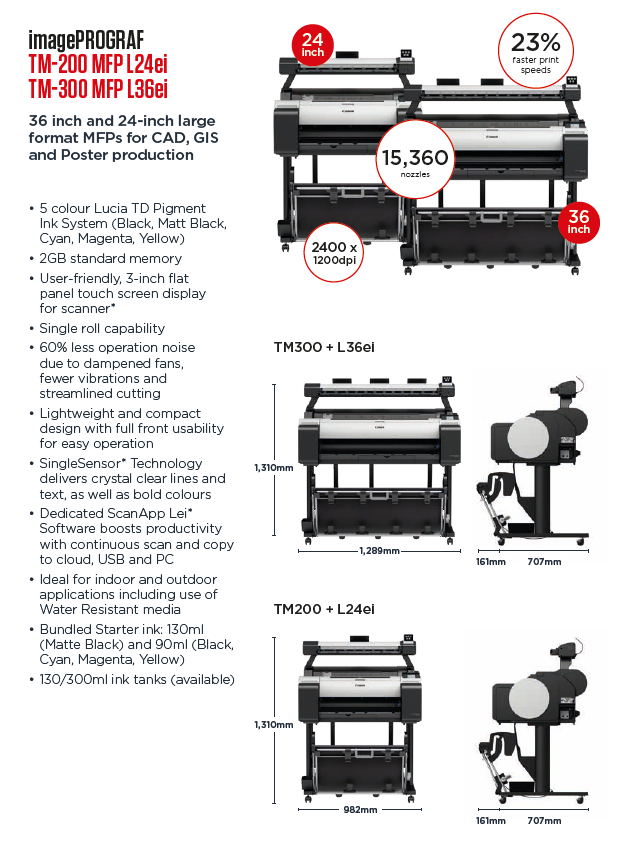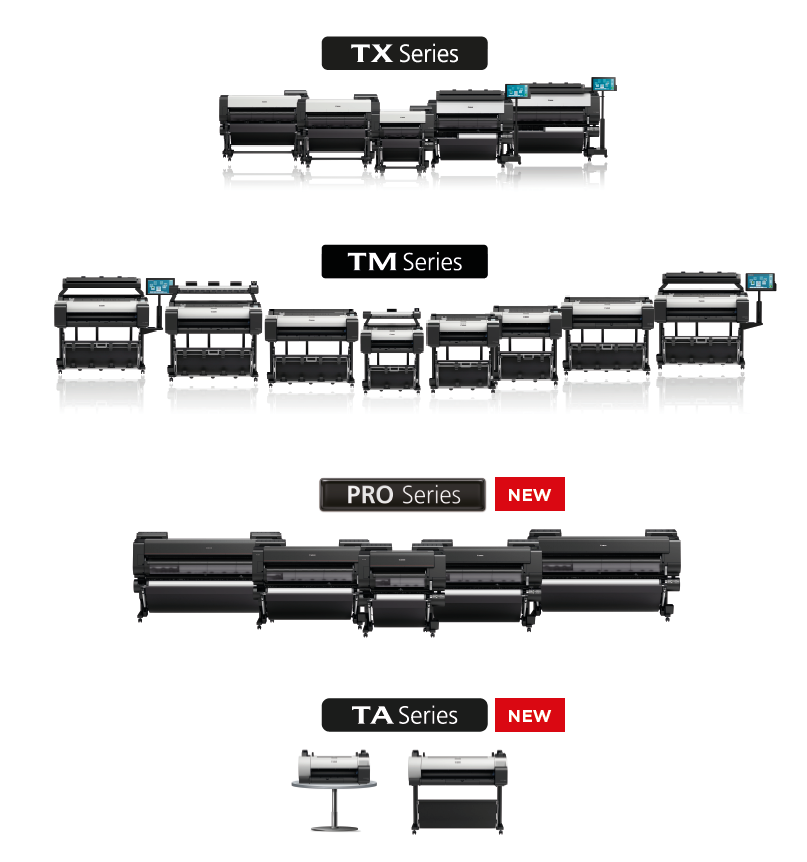 Here is the printer selection guide for choosing which Large format printer best suits your needs.
From Fine Art 60 Inch to Desktop CAD and General office 24 Inch printer, we have you covered with the finest range of Canon printers.