To help with roll loading, something that many users have found difficult when using the "traditional" top loading large format printers, the clever guys at Canon designed and built the TX and PRO series with easy access front loading to help prevent awkward lifting, stretching and possible injury.
Not only that, but the TX and PRO series now have automated paper feeding systems so anyone can load paper rolls with ease. No manual "hit and miss" feeds. Simply put the paper roll onto the cradle and the printers do the rest.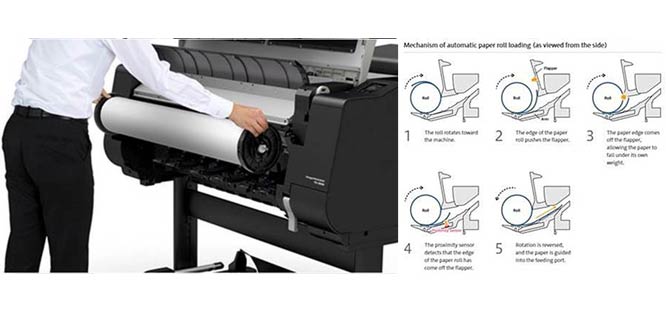 Welcome to the industry's first* automatic roll paper setting system, it doesn't get easier than that…does it?
Well, yes!
The new PRO series can also recognise the media type, width and thickness automatically! Isn't that amazing?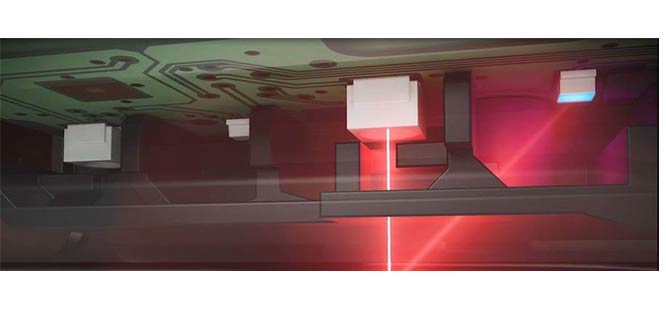 Find out more, here https://youtu.be/wod-rkwMCjQ
Canon imagePROGRAF – Painless